A clear vision
Imagine a future where every transparent surface has the potential to be an information display. Our digitally mastered HOEs make that dream possible today.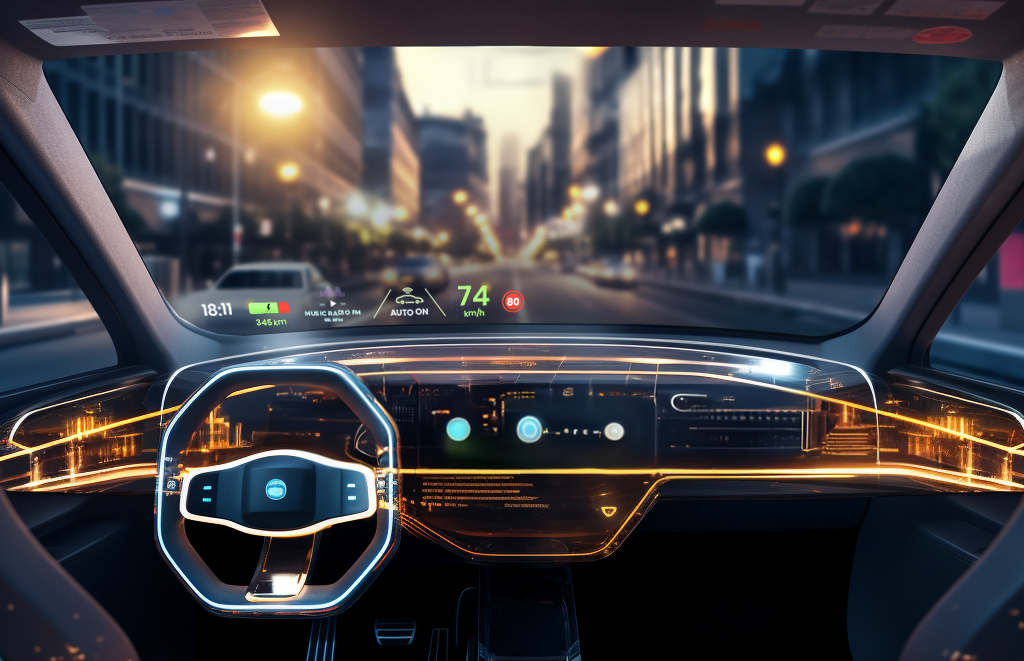 Ceres precision engineered diffuser HOEs enable every transparent surface to display information, opening up a world of opportunities. Now imagine the endless possibilities to deliver and display real-time data, relevant and targeted information, enhancing safety, convenience, connectivity, quality and so much more.
The technology has multiple applications across multiple sectors. In automotive, transparent displays are being used as an ultra-compact cluster/console replacement display system, which helps keep the driver's attention on the road and offers scope for enhancing the front and rear passenger experience.
Ceres' ability to precision program every pixel to an arbitrary light reflecting geometry is already within the scope of the current master printer technology. This enables system geometries for on or off-axis projector package arrangements that can be accommodated efficiently. The ultra-small projectors which are LED diode based and require no aspheric mirror components offer the OEMs the design freedom to think out of the box.
ARRANGE A DEMO