Pixel perfect
Tailored to your specific geometry and application requirements
Ceres is helping to fulfil the commercial promise of holography for mass market applications with its transformational pixel-wise digital mastering and scalable replication technology.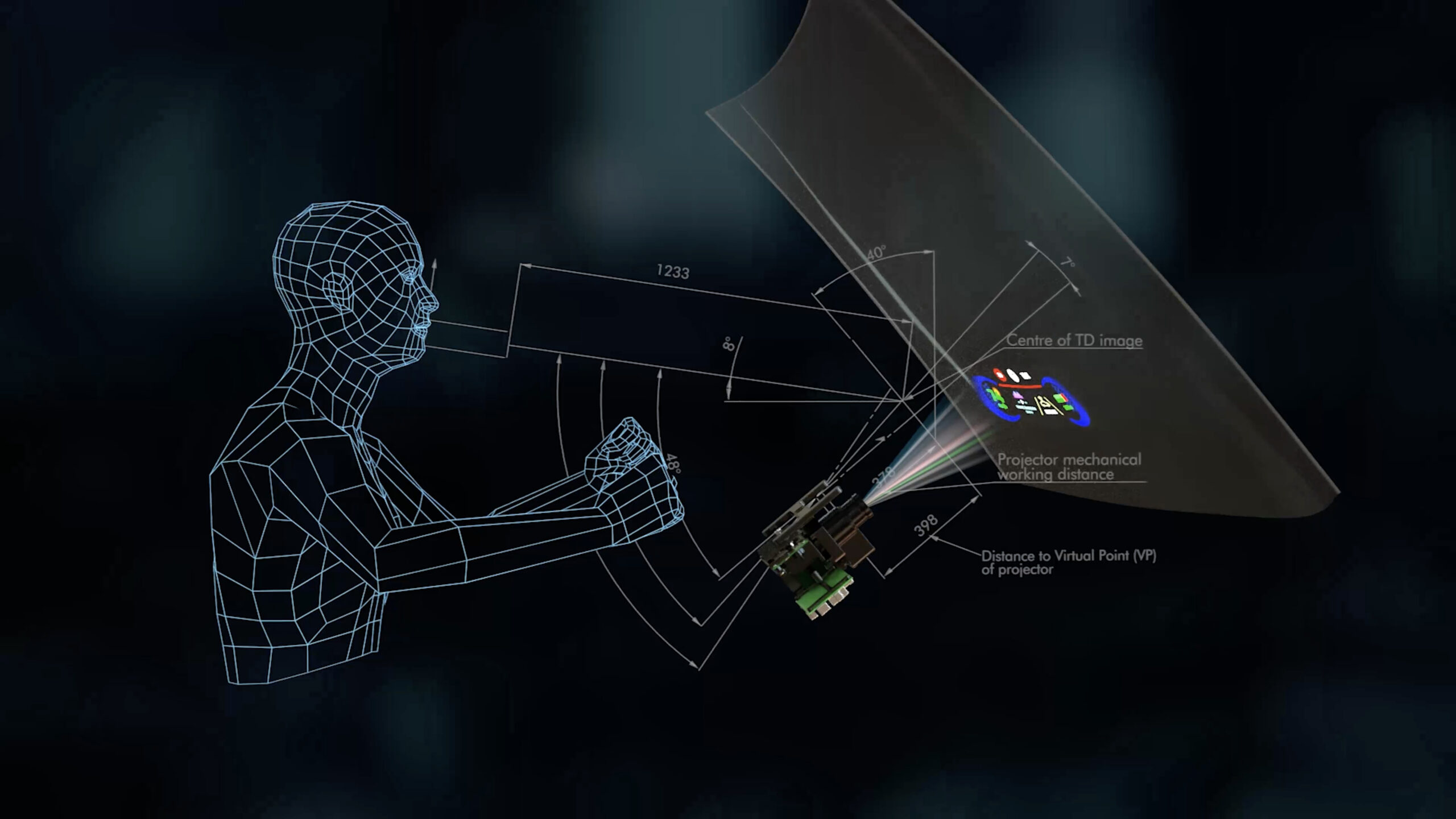 No commercially independent company has more knowledge and experience in using the industry leading Covestro™ Bayfol HX® photopolymer. And no-one, other than Ceres, has proven the pixel-wise master printer technology and fully aligned roll-to-roll production machinery, with the necessary windshield and HUD projector supply-chain partners necessary to realize the huge mass-market automotive display opportunity.
Delivering the most advanced holographic-based display systems
Ceres has its own digital design, origination and mastering process, as well as the necessary replication technology for mass-production. The company developed these assets while assisting Covestro™ to advance the performance of its photopolymer material for light guiding and image hologram applications.
Ceres is now leveraging this knowledge, technical capability, to its advantage and is delivering the most advanced and highest specification HOEs for new Transparent Head-Up-Display systems which are changing the future of connected mobility.
Ceres can support the end customer OEM, and their preferred Tier 1 partners through every step of the process. From designing the holographic display system to delivery of final HOEs in volume as HoloFlekt® films ready for integration.
Arrange a demo